Will Smith is one of the most famous actors of these decades. We've seen him for the first time at the beginning of 90s in his most popular sit-com "The Fresh Prince of Bel-Air" and from there his career was full of success. Some of the movies that made him a superstar are "Bad Boys" (1995), "Indipendence Day" (1996), "Man In Black's saga" ( 1997, 2002, 2012) and "The Pursuit of Happyness"(2006). In April 2007 he was nominated by the american magazine "Newsweek" the most powerful actor of Hollywood. During his career he received five nominations for the Golden Globe and two for the Academy Award. But he is not only an actor. He is also a rapper and his song "Wild Wild West" was an international hit in 1999. So, Will Smith is a real artist and there is no doubt about his recitation skills. Few months ago he created a Youtube channel with his name dedicated to vlogs. His appearance in this social network was unexpected because usually the process is opposite. Youtuber that become famous, start to work in television or as actors. In this case we have such an actor like Will Smith that become a Youtuber.
In his vlogs he gives some insights about his life, some life's lessons, he speaks about his challenges and his fears. One of this fear was jumping from an airplane.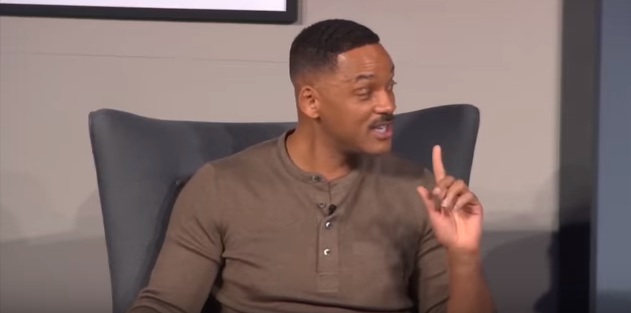 H/T:Will Smith



In one of his vlogs he speaks about the day when he decided to Skydive for the first time. At the beginning of the video he is in some talk show and tells to the audience that Skydiving is a really interesting confront with fear. He explains that the night before he was out with his friends and took some drinks with them and after that all together started to scream "Yeah, i'm going Skydiving, let's do this". But when Will came back home he started to think and worry about it. The simple idea of jumping out of an airplane terrified him. The next day he is on the plane with other friends, still terrified, more than the night before. The others tried to have some small talks but he wasn't in the right mood. Then the door of the airplane opened and he just realized that he has never been on a freakin airplane with the door open. Terror dominated his mind while people started to jump out of the plane above Dubai. He was the last one and when looked down it was like to look to the death. At the count of three he should jump but the instructor pushed him at two because usually people at three start to grab. He started to fall out of the plane and in that moment he realized that it was the most blissful moment of his life.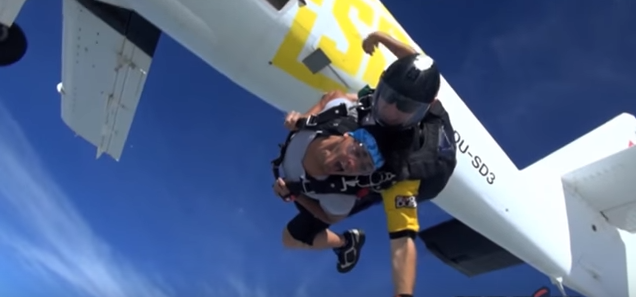 H/T:Will Smith
Then he explains that the point of maximum danger is the point of minimum fear and he started to ask himself why he was so scared the night before. He ends the video with this sentence: "God placed the best things in life on the other side of fear".