The wingsuit flying, also called wingfly, is a modality of BASE jumping and parachuting that consists of jumping to the void dressed in an air suit, and traveling long routes planning, to finally land using the parachute. Thanks to these aerial suits, called wingsuit, the sensation of speed that is experienced is greater than that of the free fall, and allows to increase the horizontal displacement in front of a decrease of the vertical displacement.
It is considered to be the most extreme aerial sport in the world due to the danger that many of the jumps and glides carried out by professionals, sometimes involving very close to mountainous walls or the ground at high speed, which has caused the death of dozens of lovers of this sport.
In this video you can see a collision between two Wingsuiters, watch how the green wingsuit was fixated on the lower group of wingsuiters, and the yellow wingsuit turned into the path of the greeen wingsuit as he was chasing the base.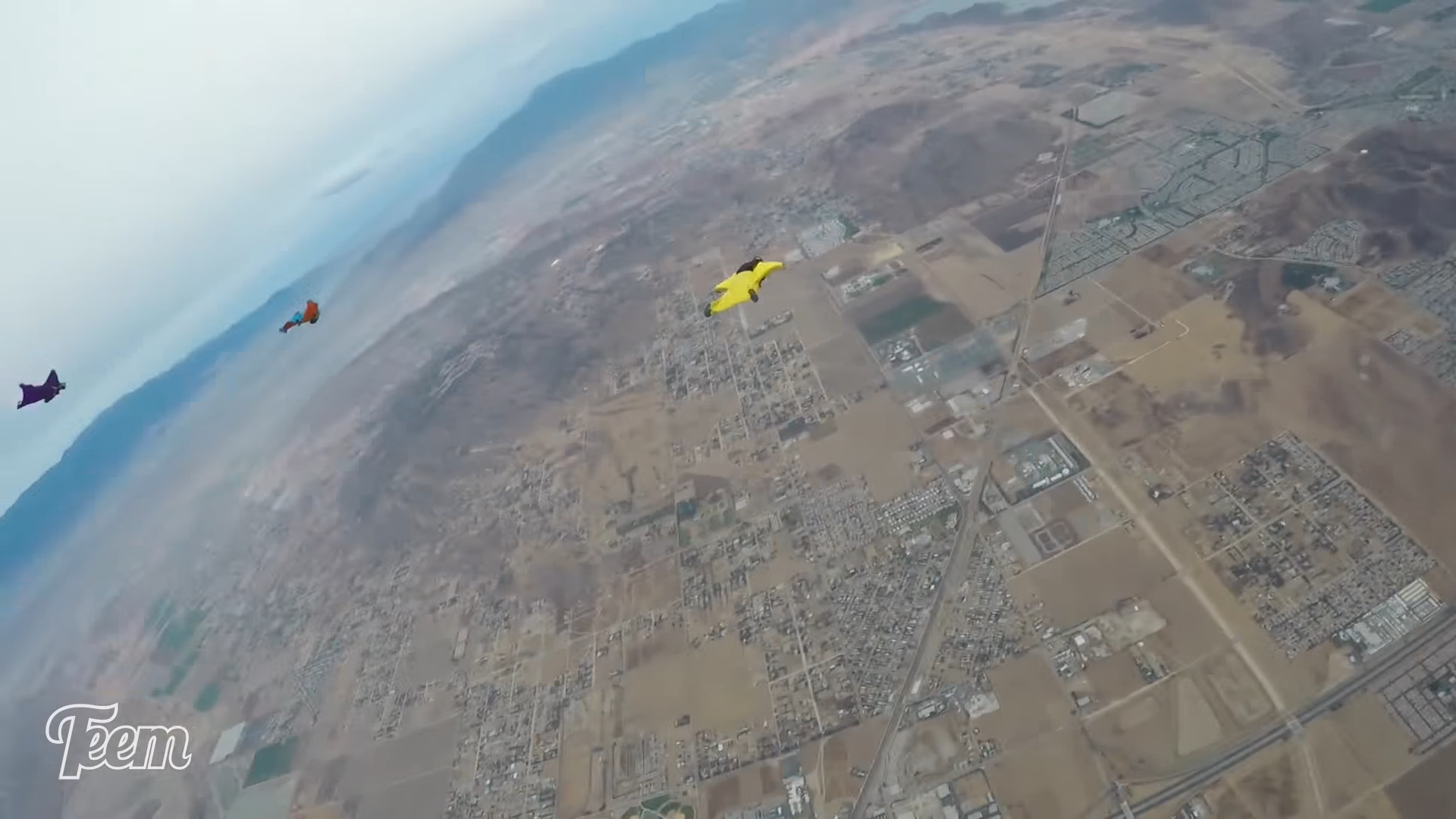 The images cut the breath by the danger that they give off but they also enchant by the beauty of the descents, with recordings of gliders that almost touch the trees and that, even, are thrown to the emptiness with a smoking can in the feet to mark the wake during your itinerary
However, experts agree that it is a very technical practice and compare it to Formula One, where any failure can be fatal.
Dozens of paratroopers in "wingsuit" have died since this risky sport became popular in the mid-90s, among them Alexander Polli, crashing into a tree during a BASE jump in the French Alps, or Armin Schmieder, who filmed his own death in the Alpschelehubel.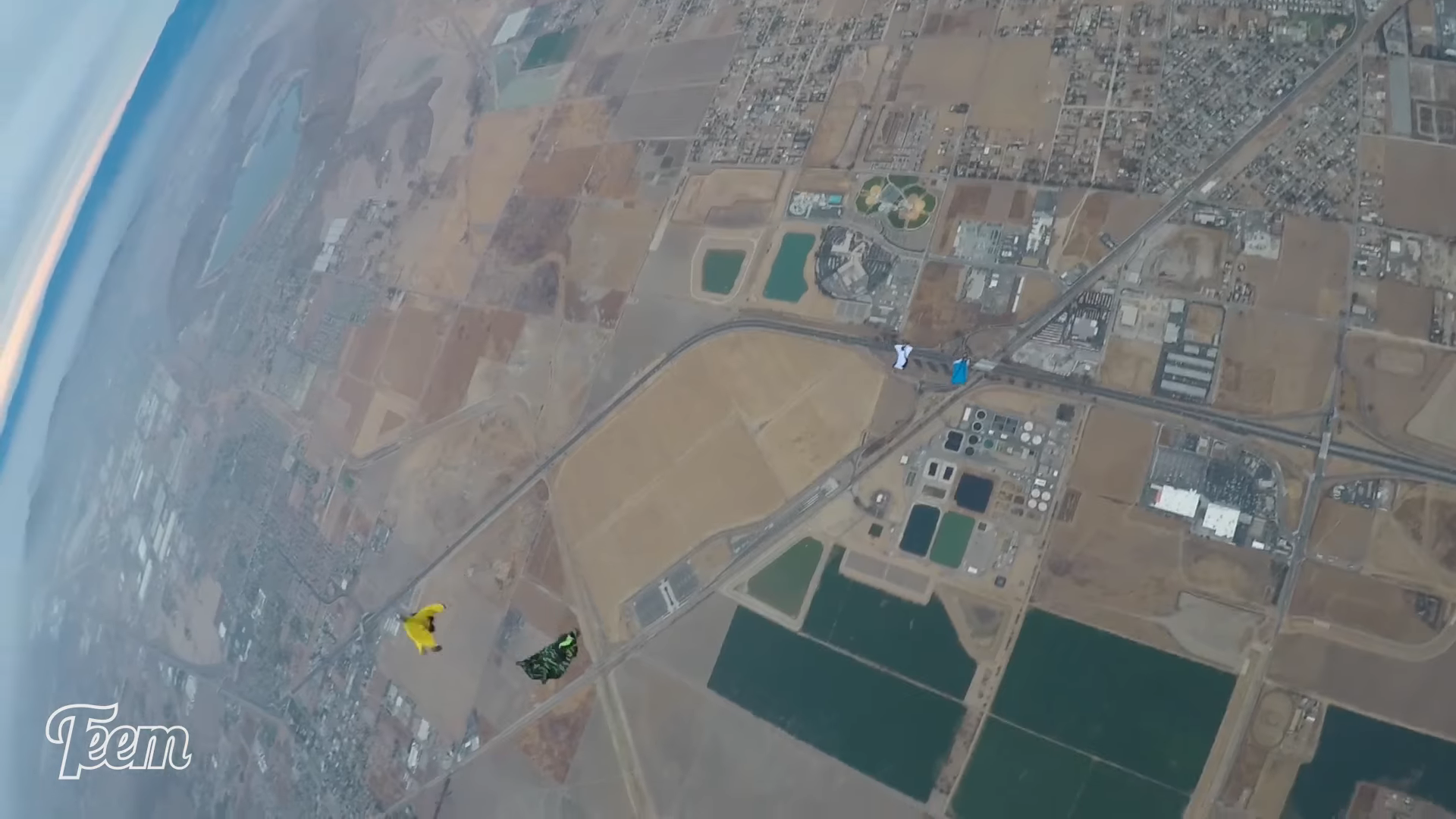 Last year, the 52-year-old Russian Valery Rozov crashed into a cliff while making a base jump of almost 7,000 meters on the Ama Dablam mountain in the Himalayas of eastern Nepal. Rozov was a wingsuit icon. He was the first to jump into the crater of a volcano, the first to jump off Mount Kilimanjaro and even complete the record for the highest base jump when it was launched at 7,220 meters high from Mount Everest. It was close to reaching the "seven summits", the search in which I would jump off the highest mountain of each of the seven continents.
In this type of BASE jumps with a wing suit, the pilots are exposed to speeds exceeding 200 km / h, remaining – despite the relatively large flight control – totally exposed to unexpected wind gusts that in most cases are usually causing accidents.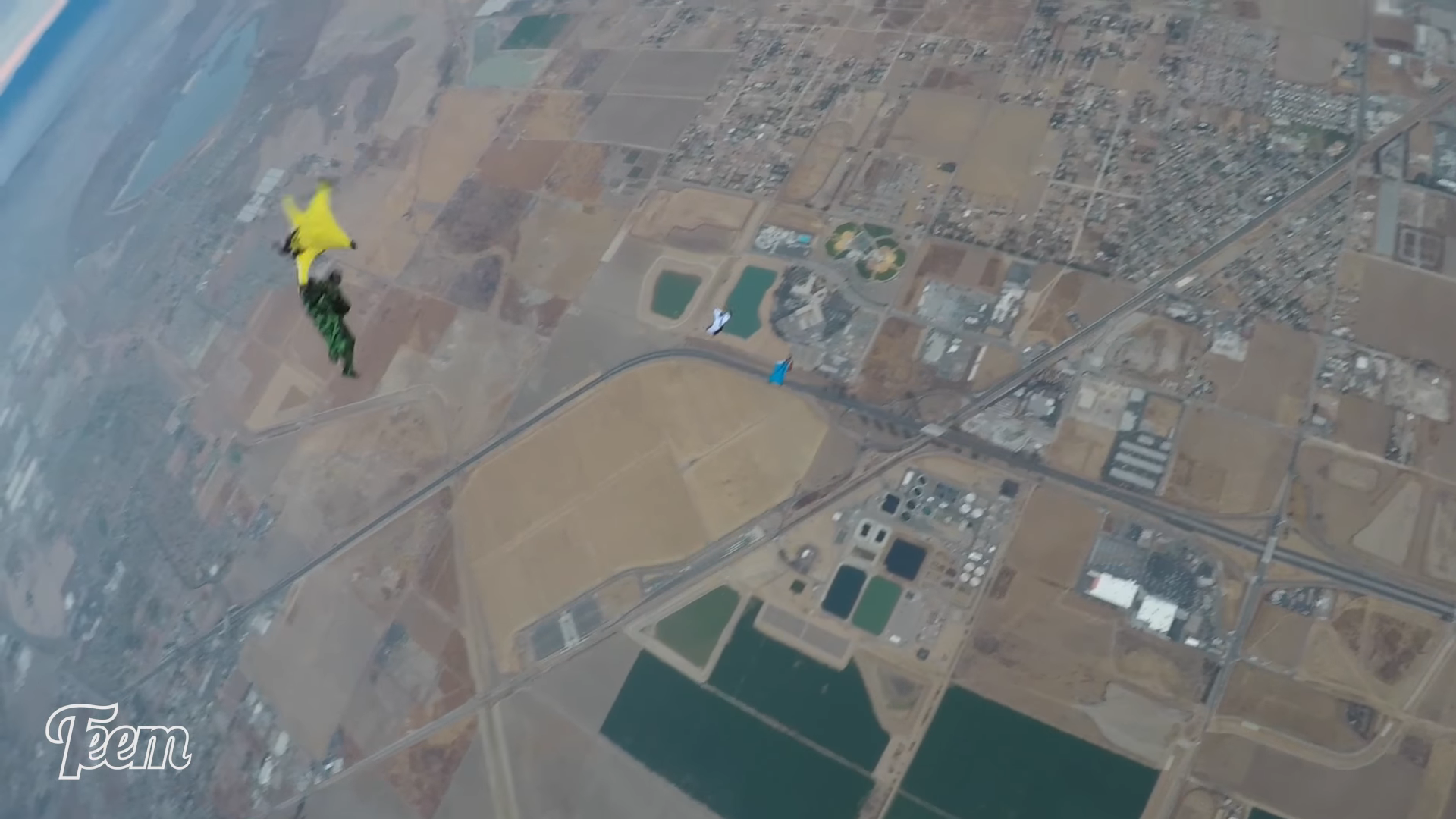 When practicing extreme sports, it is important to always take all the necessary precautions to avoid any type of accidents, and thus escape from those moments where everything goes wrong at the same time.
Thankfully neither skydiver was injured and both landed safely.