Not everyone will dare to try bungee jumping. But it is absolutely worth trying. The sensation of free falling can not be compared to any other feeling. You will experience adrenaline rush and amazing emotions!
There are very few safe things in this world that can give an instant burst of excitement like bungy jumping can. Some people do it because they love the "adrenaline high" while others do it simply to prove to themselves that they can. Whatever the motivation all have a wonderful experience that will stay with them for life.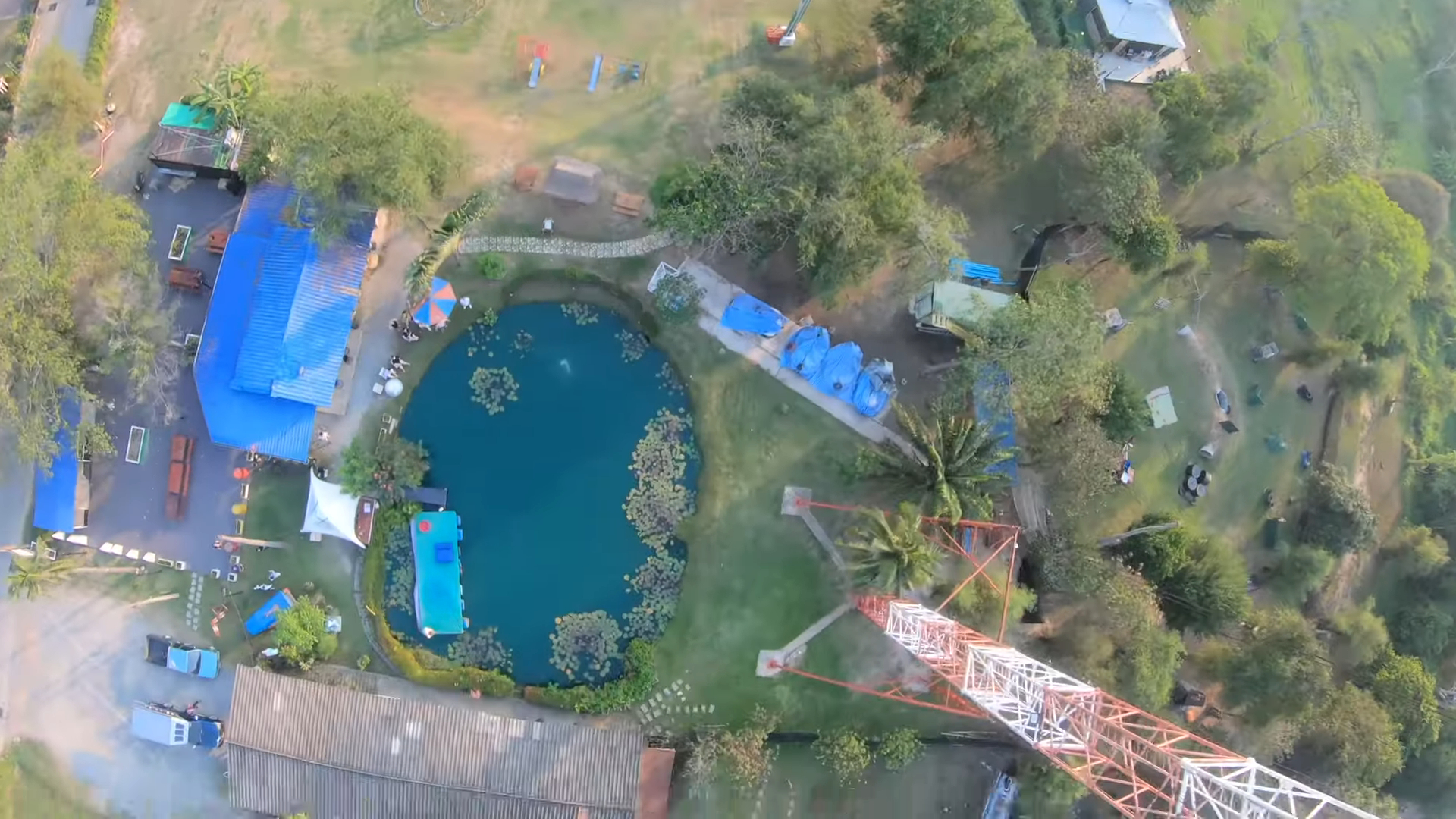 Pattaya Bungy Jump and The Human Slingshot is a must see tourist attraction in Pattaya Thailand. They are proud to be the only licenced Bungy Jump with the Tourism Authority of Thailand and conform with the highest international safety standards as set out by SANZ and BERSA. Feel the amazing rush by bungee jumping off a 60 meters high platform over a lake! Or being launched on the Human Slingshot over 90 metres, reaching a breath catching 150kph in just a second.
Pattaya Bungy Jump has several decades of experience, it has been around since 1989. Pattaya Bungy Jump is the highest in Thailand and a guarantee for a huge adrenaline boost. Feel the rush jumping down from a height of 60 meters racing towards the lake below. Pattaya Bungy Jump is conveniently placed in Sanook Park on Thepprasit Road, the same complex which is home to the Pattaya Kart Speedway, the Human Slingshot and the Pattaya Paintball Park.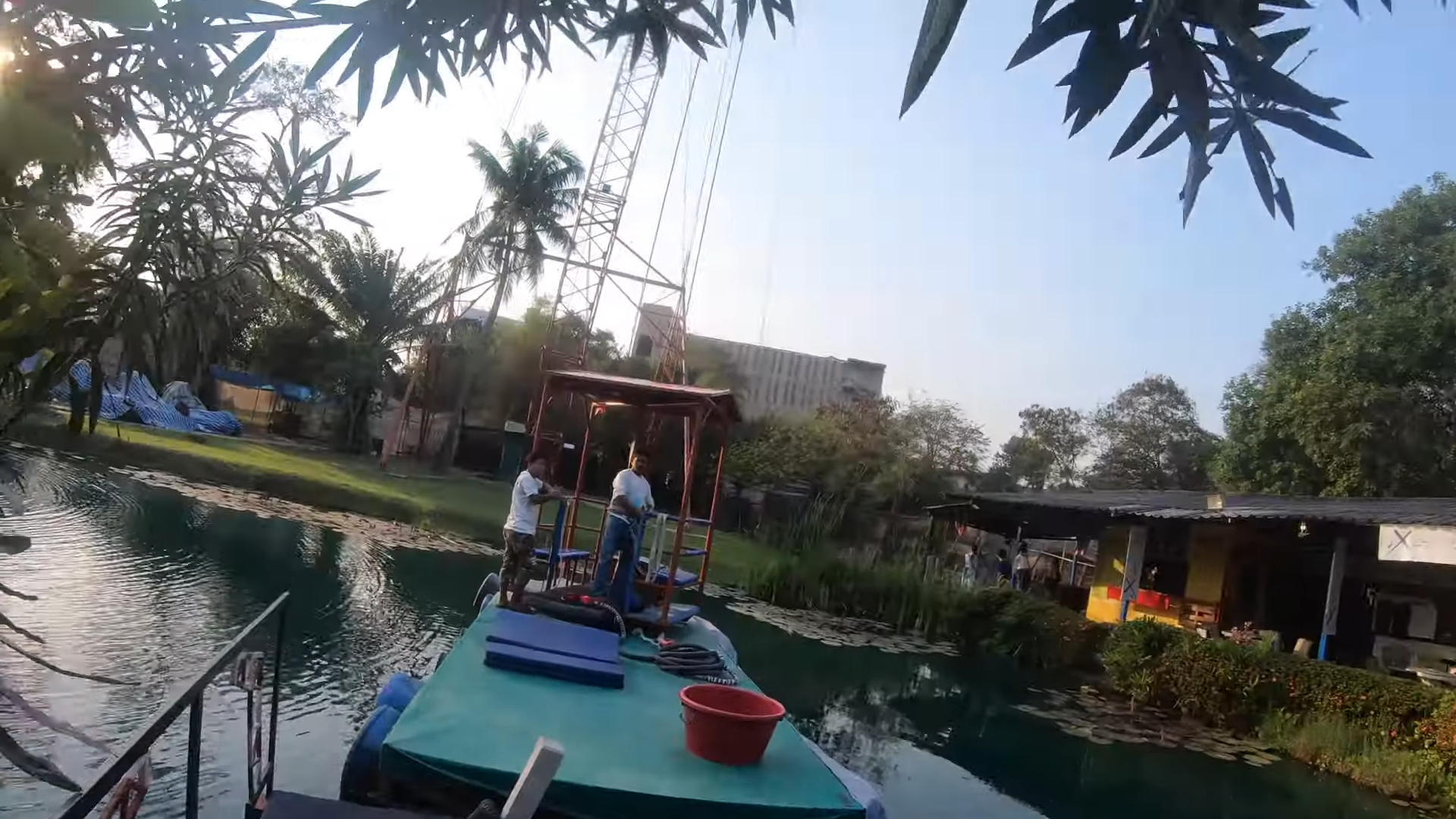 Human Slingshot attraction was opened in 2013. It can be compared to Angry Birds flight in real life – you will enjoy 90-m horizontal flight. The construction consists of the two massive bases, to the top of which the cables are attached. You will be fastened by special binding at the other side of the cables and pulled 40 m aside at 90 degrees angle to the construction. Then the instructor will let go and you will fly with an acceleration power of up to 4G as in a real slingshot gathering a speed up to 150 km/h in less than one second.
The excitement starts when you slowly ascend towards the jumping platform standing in a cage pulled up by a crane. Look down from a height of 60 meters and prepare yourself for the jump. Jump and race down towards the small lake. Just before hitting the water, the bungy cord pulls you back up in the air.
Thrill seekers looking for an adrenaline boost can head over to Pattaya Bungy Jump, a site with thrill activities as Bungy Jump, the human slingshot, paintball & airsoft, ATV adventure and hovercraft racing. After the thrills wind down at the bar and watch a video of your jump.
Bungy Jumping is one of many extreme things to do in Pattaya, so if you are a bored adrenaline junkie or you are just looking for a thrill, give it a go. I can't actually describe what it's like to jump from a great height, it might look rather thrilling, but it's definitely not for me. And if bungy jumping is a little too extreme for you also, you can still do some thrilling and a little bit scary like Flight of the Gibbon.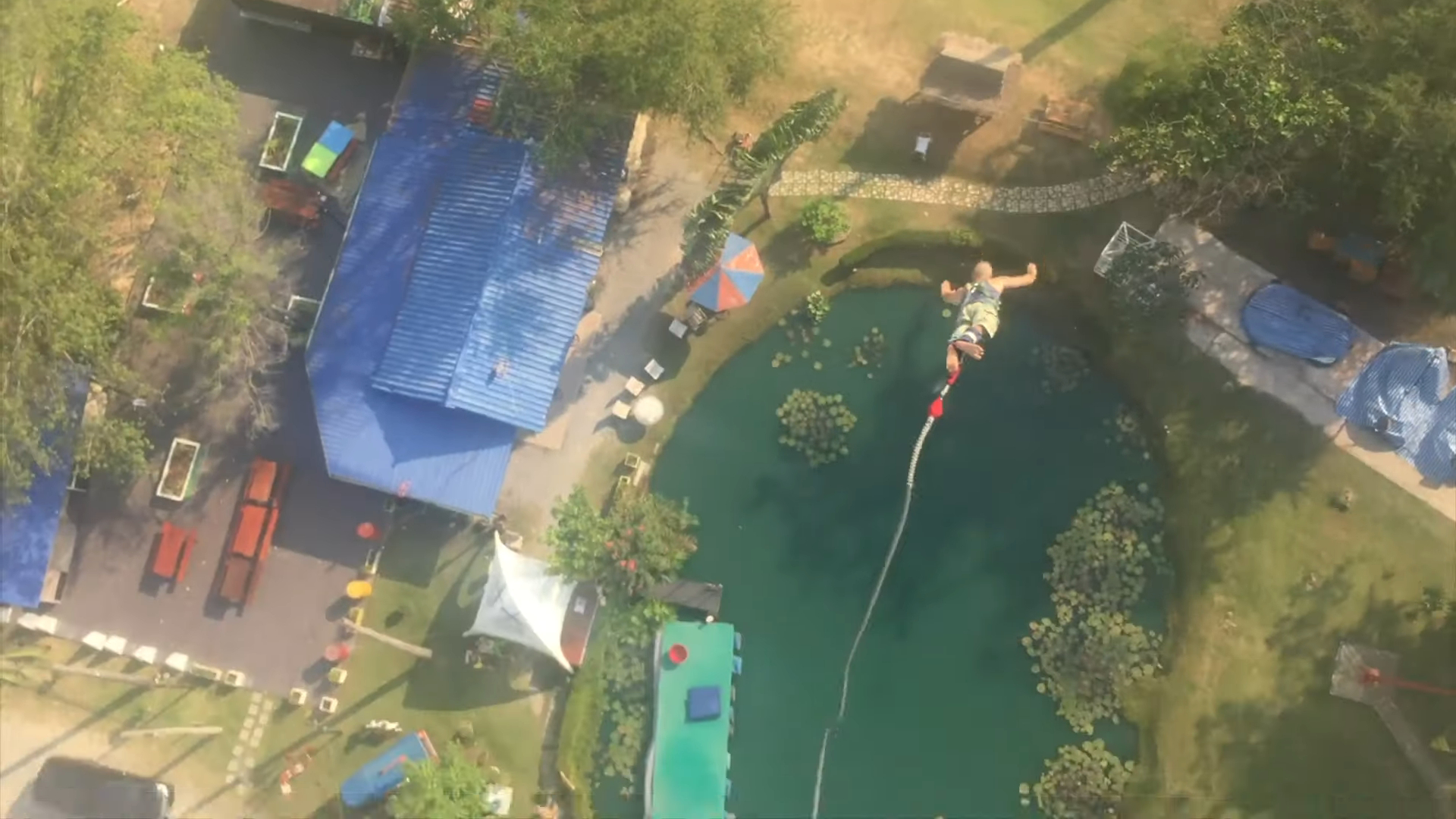 Do not miss this interview, where its owner explains why Pattaya Bungy Jump is the safest in the world
This is a true extreme experience!