Die Wingsuit, ist eine Disziplin der Fallschirmspringen und Extremsport, die auf der Verwendung eines unter Druck stehenden Nylon Overall basieren, mit einem Design von zwei Flügeln für die Arme und ein Bein Flügel, die unter Verwendung von aufblasbaren Zellen, increase the surface of the Parachutist to increase the lift and allow you to fly impressive horizontal distances at a slower descent speed, thus increasing your time in free fall.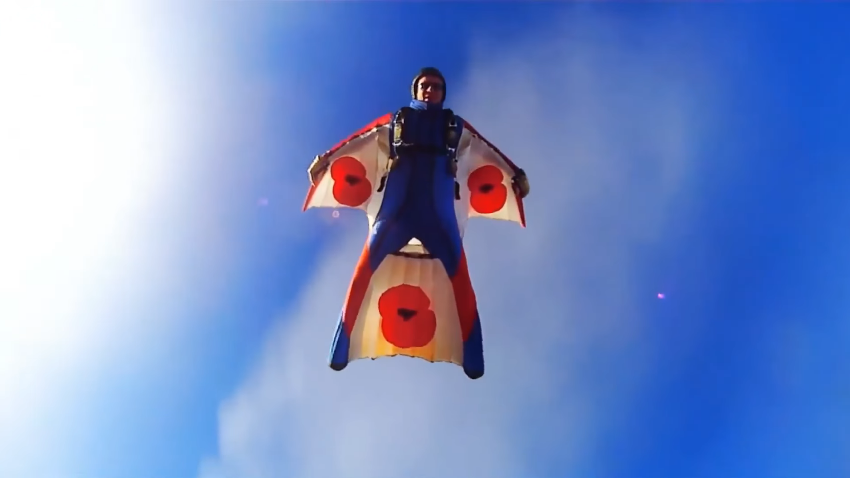 Although it seems easy enough, it is not, and the level of risk to which you are exposed, is very high, which makes this sport something extreme, whether jumping from an airplane or a mountain, the wingsuiter deploy a parachute towards the end of its descent, since a Wingsuit cannot provide enough lift to land without causing serious injury or death. jedoch, with the right training, you can learn quickly, and venture to feel the freedom to fly practically by yourself, like a bird, as if you had wings. In this modality of extreme sport, the athlete jumps equipped with a special suit that has membranes that join his arms with the trunk and between his legs so that when he opens the extremities he forms a kind of wing with which he can maneuver.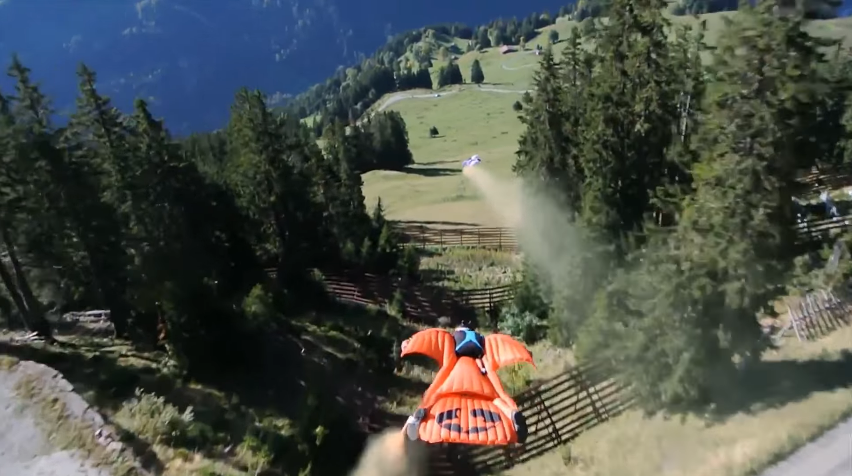 Im Vergleich zu den meisten Objekten, die fliegen können, aerial suits are products with a fairly simple technology since they do not use motors, propellers or instruments to control the flight, sie sind etwas mehr als ein Anzug mit einer Flügelform. jedoch, they allow a pilot to do some spectacular things, or significantly lengthen the free fall time, even some Wingsuit, den Fall für einen Moment zu stoppen, technisch.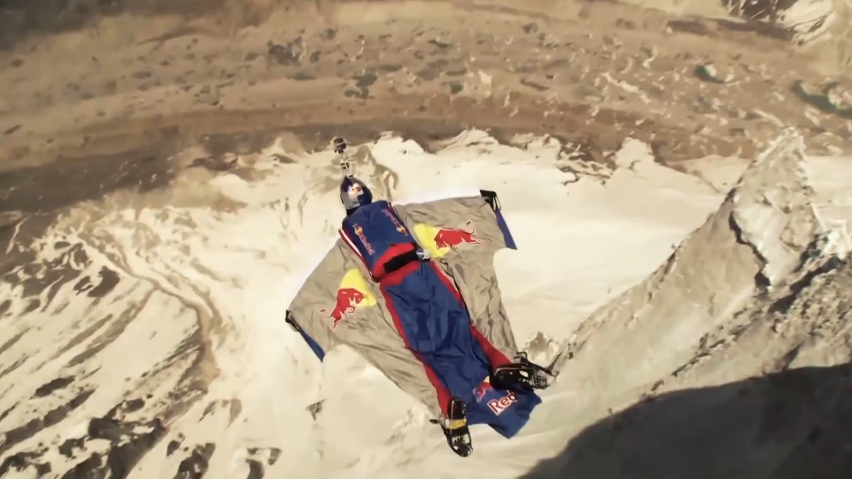 With these suits, the horizontal displacement in this modality increases while the vertical descent decreases, compared to the traditional parachuting in free fall, the wingsuiter uses his body to control the speed, direction and lift; the altitude is monitored using a hand-mounted altimeter and an audible warning device stored in the helmet. In order to control the parachute, it is necessary to free the arms to reach the brakes and the wing of the leg must be decompressed to be able to run during the landing, it can take years of practice to achieve an efficient flight and successfully manage the "angle of attack" of the Suit to maximize performance and although it is less acrobatic, you can perform spectacular maneuvers, where the sensation of speed is higher than that in the free fall.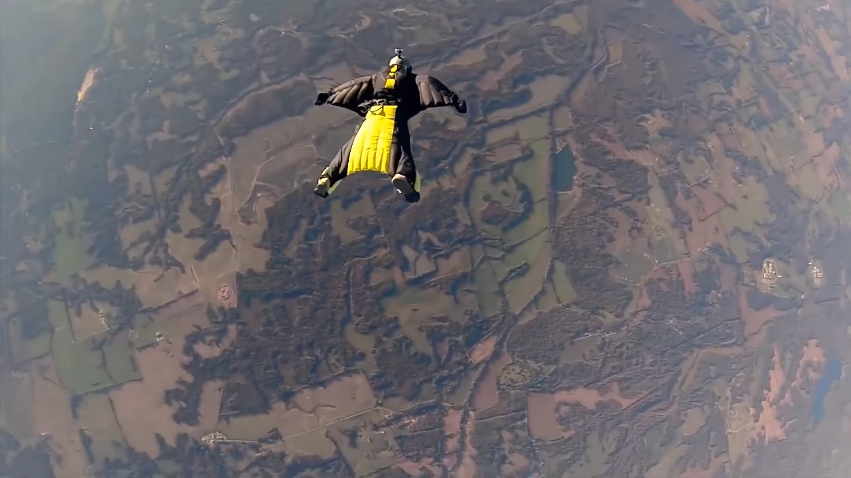 Für die besten in diesem Sport gibt es nur ein paar Manöver, die legendären betrachtet werden. Einer von ihnen ist genug Geschwindigkeit zu erreichen, und heben Sie den freien Fall zu vermeiden. An efficient Wingsuiter can achieve descent rates as low as 25 mph, and horizontal speeds of up to 220 mph. Wingsuiters can measure their performance using GPS COMPUTERS and flying in relation to others.